PCIe104, PC104p, PCI-104, PC/104p, PC/104+ Compatible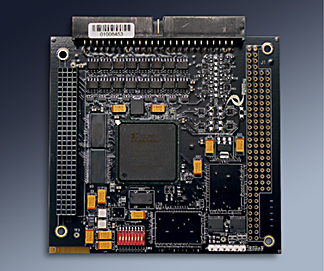 Stacking Mezzanine Module System <=> PC/104-Plus and PCI-104 Specification [copyright PC/104 Embedded Consortium]




Need ROHS compliant hardware? Add-ROHS to our part number(s) for this requirement .


Click on the pictures or links at the summary to go to the Dynamic Data Sheet for that product.
Alternatively, use the Java menu above to navigate directly to your product of interest or to perform a search.

PC/104p / PCI-104 Carriers - IndustryPack®, PMC, PCI
PC104p4IP PC/104+ card with 4 IP slots Windows Driver available
PC104pIP PC/104+ card with 1 IP slot Windows Driver available
PC104p2PMC carrier adapter card Mount a PMC card in a PC104p or PCI-104 stack slot
PCI2PC104p PCI to PC/104+ adapter card with test and production card orientation options
PCIbPC104p PCI to PC/104+ adapter card with test and production card orientation options
PC104p-BaseBoard PC/104+ BaseBoard module with Optically Isolated Inputs, Optically Isolated Outputs, ARINC 429 and UART ports, ADC and DAC

PCIe104 Carriers - PCIe
PCIe1LPCIe104 PCIe 1/2 length carrier/adapter with test and production positions for PCIe104. 1 lane device

PC/104p / PCI-104 Chassis
PC104 1-11 slot chassis PC104, PC/104p PCI-104 compatible. Power supply available. Use your rugged IO with a rugged chassis.


PC/104p / PCI-104 Power Supplies
PC104 power supply PC104 and PC/104+ compatible. Uses 12V reference to generate 12, M12, 5, 3.3, M5 & VIO
PC104 power supply PC104 and PC/104+ compatible. Uses 14-34V reference to generate 12, M12, 5, 3.3, M5 & VIO
Reverse Power Protection PC104, PC104p, PCI-104 compatible. Uses FET technology to provide a bridge function with very low voltage drop. Fan option
Zero Slot Fan Board PC104, PC104p, PCI-104 compatible. Options for 1 or 2 fans. Single module position used.

PCIe104 / PC104p / PCI-104 General Purpose TTL, Open Collector, Differential IO [485/422/LVDS]
PC104p-BiSerial-III PC/104+ module with DMA, FIFO´s, RS485 or LVDS transceivers. Programmable termination etc. Windows Driver
PCIe104DIFF PCIe104 module with DMA, FIFO´s, RS485 or LVDS transceivers, SDRAM. Programmable termination etc. Windows, Linux, VxWorks available

PC104p / PCI-104 Bus IF
PC104p-SpaceWire PC/104+ module with 4 SpaceWire Ports Windows & Linux Drivers


Do you need a carrier to adapt an IP or PMC into a PC104p or PCI-104 system, or perhaps to use a PC104p or PCI-104 module in a PCI system. Dynamic Engineering specializes in PCI-104 and PC104p card design. In addition to carriers, Dynamic Engineer has FPGA based IO with options for RS485, LVDS, TTL, and analog. DMA support for multiple channels and custom state-machines are standard features. Power supplies, and chassis are available. PCI-104, PC104p, and PC104 products are embedded solutions by Dynamic Engineering. Contact us today.

Application hint : PC104p cards can be used in PCI-104 systems by leaving the ISA connected uninstalled. Dynamic Engineering, in most cases, will design for both markets by providing the option to install or not install the ISA connector.



PCIe104 Carriers - PCIe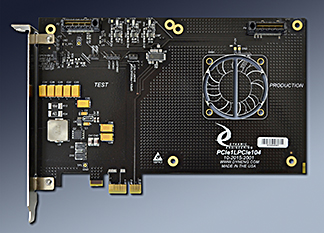 PCIe1LPCIe104
PCIe 1 lane card

Carrier / Adapter for PCIe104

Test and Production positions with user selection.

Test / Develop your PCIe104 device in a standard PC with the test position. Components are accessible.

Install your PCIe104 device in a PC with the production position

Gen1-3 compatible

ROHS or Standard processing




PC/104p Carriers - IndustryPack®, PMC, PCI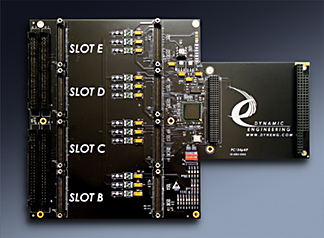 PC104p4IP
Install up to 4 IndustryPack cards into a PC104p or PCI-104 system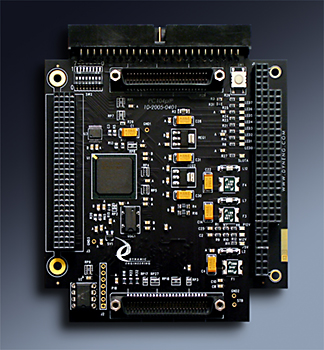 PC104pIP

Install an IndustryPack module into a PC104p or PCI-104 system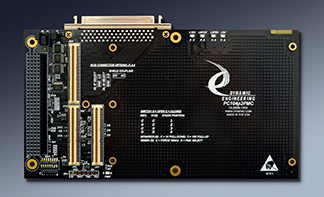 PC104p2PMC
PC104p2PMC PMC Adapter Carrier converter card- Install PMC in PCI-104, or PC104p [top] slot. Ideal for Lab development or system deployment. Option for rear IO connector.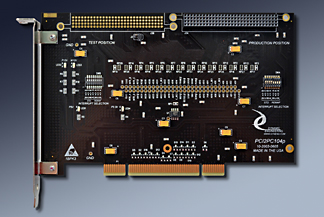 PCI2PC104p
Use your PC104p or PCI-104 boards in a standard PC. Two orientations supported for production mode and test.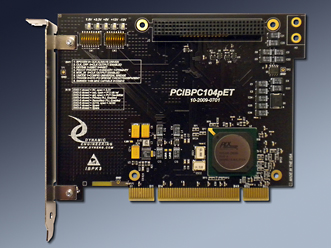 PCIBPC104p
Use your PC104p or PCI-104 boards in a standard PC. The bridged version of the board supports a stack of up to 4 PCI-104 cards.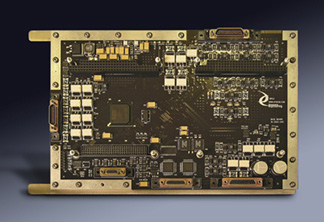 PC104p-BaseBoard
Rugged PC/104+ BaseBoard with Power Distribution, OptoIsolated IO, ARINC 429, ADC, DAC, and UART




Chassis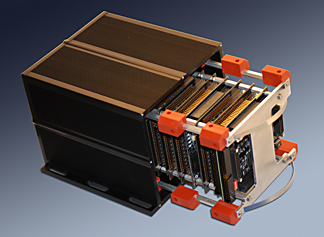 PC104(p) Chassis with up to 11 card positions

Install up to 11 PC104, PCI-104, or PC104p modules into the rack system. Use with Dynamic Engineering or 3rd party cards.




Power Supply and Related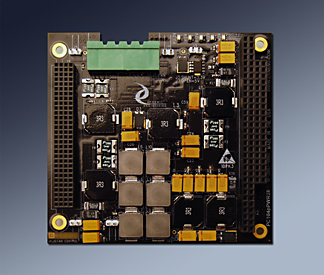 PC104pPWR28
Rugged PC104, PC104p, PCI-104 Power Supply - P12, 5, 3.3, VIO, M12, M5 supplied from 28V reference [14-34V]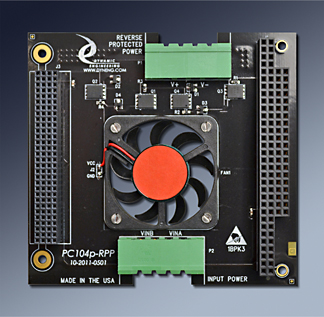 PC104p-RPP
Reverse Power Protection with Fan option.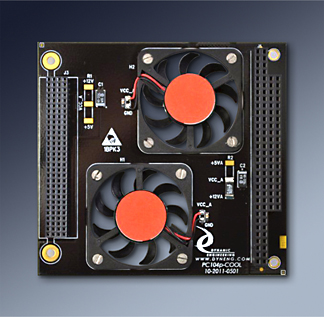 PC104p-COOL
Fan board with Zero Slot Fan technology. Choose 1 or 2 fans and Front to Back or Back to Front orientation. Only one module position used by board. Legal mechanical for PC104, PC104p and PCI-104.





PCI-104, PCIe104, PC104p General Purpose TTL, Open Collector, and Differential IO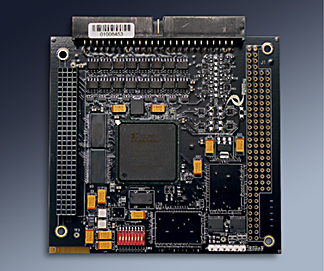 PC104p-BiSerial-III
PC/104p / PCI-104 module with DMA, FIFOs, RS485/LVDS (16)transceivers, programmable direction and termination, 4-DAC, 4-ADC, TTL port
Great for custom state-machine driven IO requirements. Contact us with your requirements!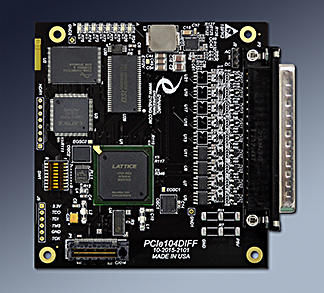 PCIe104DIFF
PCIe104 1 lane card

Differential IO - LVDS and or RS485 - up to 18 IO [36 differential signals / 18 pairs]

SDRAM for FIFO, or RAM requirements

Gen1-compatible single lane implementation

ROHS or Standard processing



PC104p Bus IF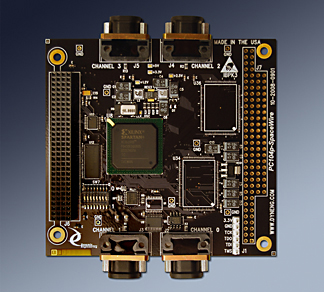 PC104p-SpaceWire
PC/104p / PCI-104 module with 4 SpaceWire ports - DMA support, 200 MHz operation, Windows & Linux drivers. Software support comes with reference application.





Custom, IP, PMC, XMC, PCI, PCIe, VME, VPX, cPCI, cPCIe, PCI-104, PCIe104 Hardware, Software designed to your requirements











Home | News | Search the Dynamic Engineering Site